Hardscape, Outdoor Kitchen, & Firepit Design
Hardscapes of any variety produce the most lasting improvement of any landscaping project.  Flagstone, boulders, pavers, cobble, or any of the multitude of available hardscape products may be used to create any variety of amazing features for you and your family to enjoy.  At Landscape DR we believe that each project is deserving of unique consideration, and will give our fullest attention to detail in any outdoor hardscape project you need us for.  This includes hand selection of pieces of stone for color and shape, and a discerning eye for any defects in natural stone material which may affect the final product.  It is important to us that what we leave you with will be a lasting product that will hold its form against weather and use for decades to come.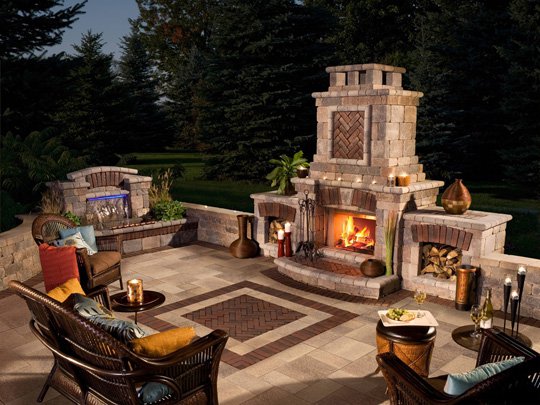 If you are thinking about getting an outdoor kitchen, firepit, outdoor living area, retaining wall, or hardscape work of any sort, fill out the contact form below, or give us a call today.